INTERPLANETARY COOKBOOK

BY MAGGIE COBLENTZ

---
Illustration of a solar powered oven on the Moon from the Interplanetary Cookbook Volume I.
ILLUSTRATION BY YILAN GAO


---
The Interplanetary Cookbook series features recipes, artefacts, and stories on cooking and eating in space. As an evolving cookbook, each volume explores interplanetary food through a different lens.

Volume I combines designs by Maggie Coblentz with a collection of international contributions submitted through an open call.

Volume II features a special menu for zero gravity imagined through a collaboration with the restaurant Alchemist.
Alchemist Collaboration ︎︎︎

These speculative recipes and designs are supplemented with special features about the past, present, and future of interplanetary food. Less of a traditional cookbook, it expresses ideas about life in space through favour and texture.
---
The Interplanetary Cookbook series was supported by the MIT Space Exploration Initative.
---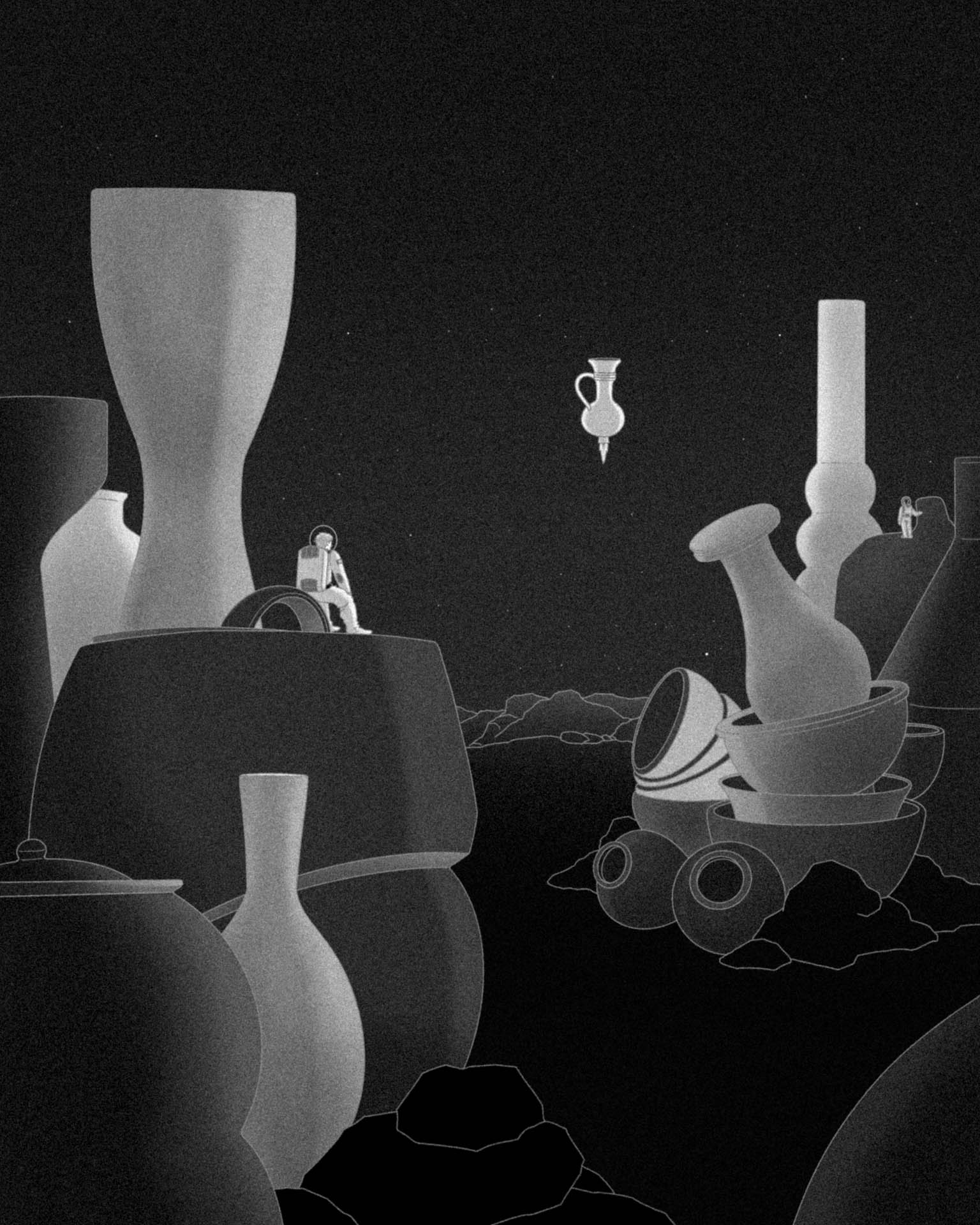 Interplanetary Cookbook Volume I illustrations on cooking and eating in space.
ILLUSTRATIONS BY YILAN GAO


---
An open call is rolling! This opportunity invites all storytellers, artists, designers, chefs, and home cooks who wish to inspire new ways of engaging with space. Submissions may include, but are not limited to recipes for space, zero gravity utensils and equipment, and rituals and traditions.
Open Call
---
Deadline: rolling

Requirements:


150-500 words description
---